Cyprus is a resort island filled with tourists, so the popularity of car rental companies isn't surprising. Vacationers, amazed by the beauty of local attractions, aren't satisfied with the excursion programs and therefore they are happy to rent cars. They are willing to pay for good transport and service.
In this article, we will tell you how to open a car rental business in Cyprus, what actions and permissions are needed for this, and also show how to organize coordinated work and optimize all business processes to the maximum.
How to start a future entrepreneur
The car rental business in Cyprus is a competitive industry that can bring significant profits. To achieve a good payback, you need to elaborate the issue with all seriousness and prepare yourself: think over a business model, choose a suitable location and create your own fleet. In addition, before providing tenants with their first car, it's necessary to fulfill all insurance and regulatory requirements. If serious mistakes aren't made and possible risks are foreseen then leasing cars in Cyprus will be very profitable.
Business model
Classic car rental for tourists in Cyprus is more profitable than some more specific industries available to the entrepreneur by type of transport for events. At the same time, the business model that you choose will determine your estimated profit and target audience.
This also includes the choice of the type of car to rent, which depends on the chosen location and budget. The most popular cars in Cyprus are economy class cars, as well as four-wheel-drive vehicles and SUVs. When creating a fleet, it's important to take into account repair prices, prices for maintenance, and insurance.
The primary task is the determination of seed capital, and only then planning the number of vehicles and determining the needs of the target audience. In addition to the classic car rental in Cyprus, you can offer customers delivery from the airport or a minibus/bus for an excursion. And for tenants without a personal driver's license, you can offer driver services.
If you take into account all the points and choose exactly this approach, it will significantly increase your income and increase your target audience. Having thought over every little issue and carefully studied competitors, you can successfully take your own place in the car rental market in Cyprus.
Business Registration
The name of the future car rental company is of great importance. The name should be easy to pronounce, be memorable and relevant. No less important would be the structure of the future company, you must decide whether it will be LLC, IP or partnership. It's very important to take all aspects that relate to the legal field seriously, obtain all licenses and permits, and register taxes on time.
Insurance
In Cyprus, as in other countries, liability insurance is compulsory. But this is only the minimum that you will need when opening a car rental company. To ensure maximum car safety, additional insurance policies will be needed, the coverage of which includes collisions and other risks.
Before you take out insurance, we recommend requesting options for existing policies from several companies, compare them and choose the right one.
Car rental location
Almost all clients of car rental in Cyprus are tourists. Most of them rent a car in advance through various sites and applications. In this case, anyway, it's important to ensure the best conditions for the receipt and delivery of the vehicle.
The most advantageous location is considered a place near the airport of Larnaca or Paphos. Places close to hotels and various popular attractions are also considered convenient. The more profitable and popular the location, the more expensive it's, but the recognition of the company is higher, and the number of satisfied customers is bigger.
Advertising
Marketing strategy — the aspect on which it's better never to skimp on. This includes the creation of a site, analysis of competitors and the target audience, registration on various online aggregators, affiliate programs, advertising in the media and much more. Various offers, discounts, and promotions for new and regular customers also work great.
Opening a car rental in Cyprus: permissions
Before you open a car rental business in Cyprus, you will need to study a number of rules and requirements that are posted on the administrative website of the island. The most basic of the required permissions and documents are:
Registration certificate.
License.
Insurance.
Business plan.
Also, the state of transport included in the fleet is very important. It must comply with the standards.
Why modern car rental software
Car rental companies, whether it's Cyprus or another country, face a huge number of problems and inconveniences that are successfully resolved along with the installation of the right car rental software. Tools of such software optimize fleet management and all the company's daily activities.
Car rental software includes customizable tools that are designed to maximize customer experience and help manage various operations. And this applies not only to the fleet but also to the office tasks as statistics collection, payment processing, documentation, accounting, inventory and much more.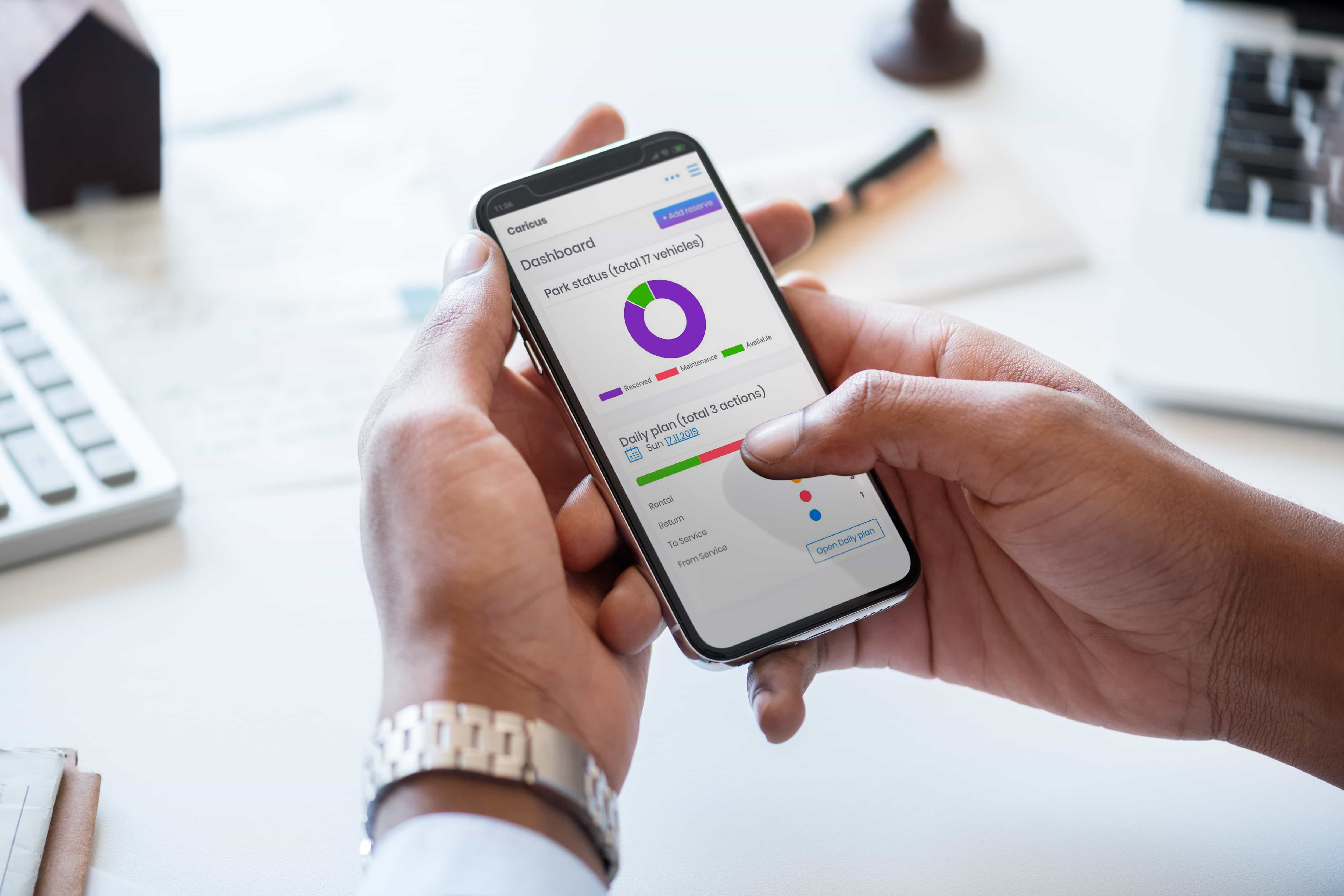 RentSyst — all car rental in one software
RentSyst is modern software that consists of modules necessary for fleet management, tracking company activities, booking and performing other business processes. Using the software, you can at any time get all the required information, as well as make the necessary adjustments to it.
What RentSyst provides to the car rental company:
Competent and convenient order management
Tracking the profitability and cost-effectiveness of each car
Full control of your cars, even the history of the car
Cross-cutting analytics, reporting, and statistics
Revenue management
Convenient work with documentation
Follow all processes and interact with customers along with RentSyst. You can evaluate the software absolutely free of charge by registering and gaining access to the trial version of the site for a whole month.
Most of the problems in car rental management are solved by using car rental software RentSyst. Our software consists of standard and optional modules. You can also fully customize the software to the needs of your company and integrate other tools.
Resume
Starting a car rental business in Cyprus isn't so simple, albeit very profitable. The development of such a company needs clear planning, innovative solutions, and maximum optimization. To quickly adapt to fluctuations in the car rental market and outperform competitors, we recommend implementing a modern rental car software. This will allow you to control all aspects of the business and build the right relationships with customers.